---
Regular price
Sale price
$89.00 AUD
Unit price
per
Sale
Sold out
Buy once - all you need is more flour to continue to make amazing bread!

Active starter guarantee or we'll replace it free

Great for both new and experienced home bakers

Has everything you need to bake delicious artisan sourdough bread from scratch

Bake your first loaf in as little as 3 days (no waiting weeks for an active starter!)

Quality Australian ingredients (supporting Australian farmers)

$10 flat rate shipping Australia wide, or free over $150

Thousands of happy home baking customers
Share
Ever walk into a bakery or a market stall and smell the fresh sourdough bread and wish you could fill your house with that smell? You can! Our complete sourdough starter kit will have you baking your own delicious sourdough at home in no time.
Buy once - all you need is more flour to continue to make amazing bread!

Active starter guarantee or we'll replace it free

Great for both new and experienced home bakers

Has everything you need to bake delicious artisan sourdough bread from scratch

Bake your first loaf in as little as 2-3 days (no waiting weeks for an active starter!)

Quality Australian ingredients (supporting Australian farmers)

Free metro shipping, $10 flat rate for rest of Australia

Thousands of happy home baking customers
There is enough bread flour in the kit to make 3-4 loaves and activate/feed your sourdough starter. As an added bonus, the ongoing costs to continue your sourdough journey are extremely minimal; all you need is more flour!
2 kilograms of high protein bread flour. The wheat is grown and milled by South Australian farmers Flinders Ranges Premium Grain. They have grown their own wheat in the Flinders Ranges for generations and the flour they produce has been recognised internationally for it's quality and consistency. The high protein content in the flour ensures a great loaf of sourdough bread that is always full of flavour, chewy and has a great crust. This will be enough for your first 3-4 loaves of sourdough and to replenish your sourdough starter.
A packet of dried sourdough starter flakes. This is what makes sourdough, sourdough! The sourdough starter contains the wild yeast that produces bread with distinct sourdough flavours. Simply follow the instructions in the recipe provided or on the guide section of the website to begin your very own sourdough starter. As long as you keep feeding your starter it will live forever!
Oval Banneton with Cloth Liner
+
25cm long oval rattan banneton that you will proof your sourdough bread in. Rattan bannetons are extremely useful to the sourdough bread making process. It will let your dough breathe and will draw moisture from the surface of the dough, helping to give that extra crunch to your sourdough bread.
Special shaped whisk to help incorporate the flour, water, sourdough starter and salt. Much easier and faster than a spoon!
A lame (pronounced 'Lahm', a French word meaning blade) is a special tool that is used to score (cut) the dough before it goes into the oven so it can expand.
Pretty straight forward! As sourdough is quite a wet dough this scraper comes in handy to make sure you can get all of your dough off the bench. Also makes shaping the dough a breeze.
Sourdough Starter Instructions and Sourdough Bread Recipe
+
The sourdough starter kit has printed instructions explaining how to activate your dried sourdough starter flakes, as well as a sourdough bread recipe with detailed instructions (and when to use all of the equipment for your first loaf of sourdough bread). Plenty of useful video links in it as well for all the visual learners out there!
You can also find all this information on the guide section of the website (along with photos of the process).
Water
Salt
Oven
Baking paper
Optional (beneficial but not required)
+
Dutch oven - used to create steam to help the bread rise. Without this you can still create steam in your oven by pouring boiling water in a hot tray at the bottom of your oven.
Kitchen scales - to accurately weigh ingredients. You can use measuring cups however you'll get a more consistent result if you weigh everything.
Our #1 priority at You Knead Sourdough is your happiness. As a small business, we 100% stand by our product. If you have a problem, we will solve it! Send you out a new starter, troubleshoot with you over the phone, send you extra resources, refund it - whatever it takes! Just send us a message and we will do anything we can to help.
Free metro shipping for orders of only the sourdough starter kit. $10 flat rate for the rest of Australia. Shipping will be calculated at checkout for any additional items in your cart.

Please ensure you double check your shipping address at the time of placing your order. Unfortunately, once a package has been shipped to the address specified by the customer we can no longer accept responsibility for an incorrect address. However, if the recipient sends it back we can certainly issue you a refund or re-post.

Unfortunately we do not currently offer shipping to addresses outside of Australia.
We are here to help! We are very active on Facebook, Instagram, email and our store chat - if you have any questions, issues getting your starter active or baking your sourdough get in touch and we'll help out any way we can. We also have a very active group on Facebook where people ask questions and post their sourdough creations to share with others. Come and join!
We also have comprehensive guides and FAQ's right here on our website, so if you have a question you can be sure that it has been answered.

View full details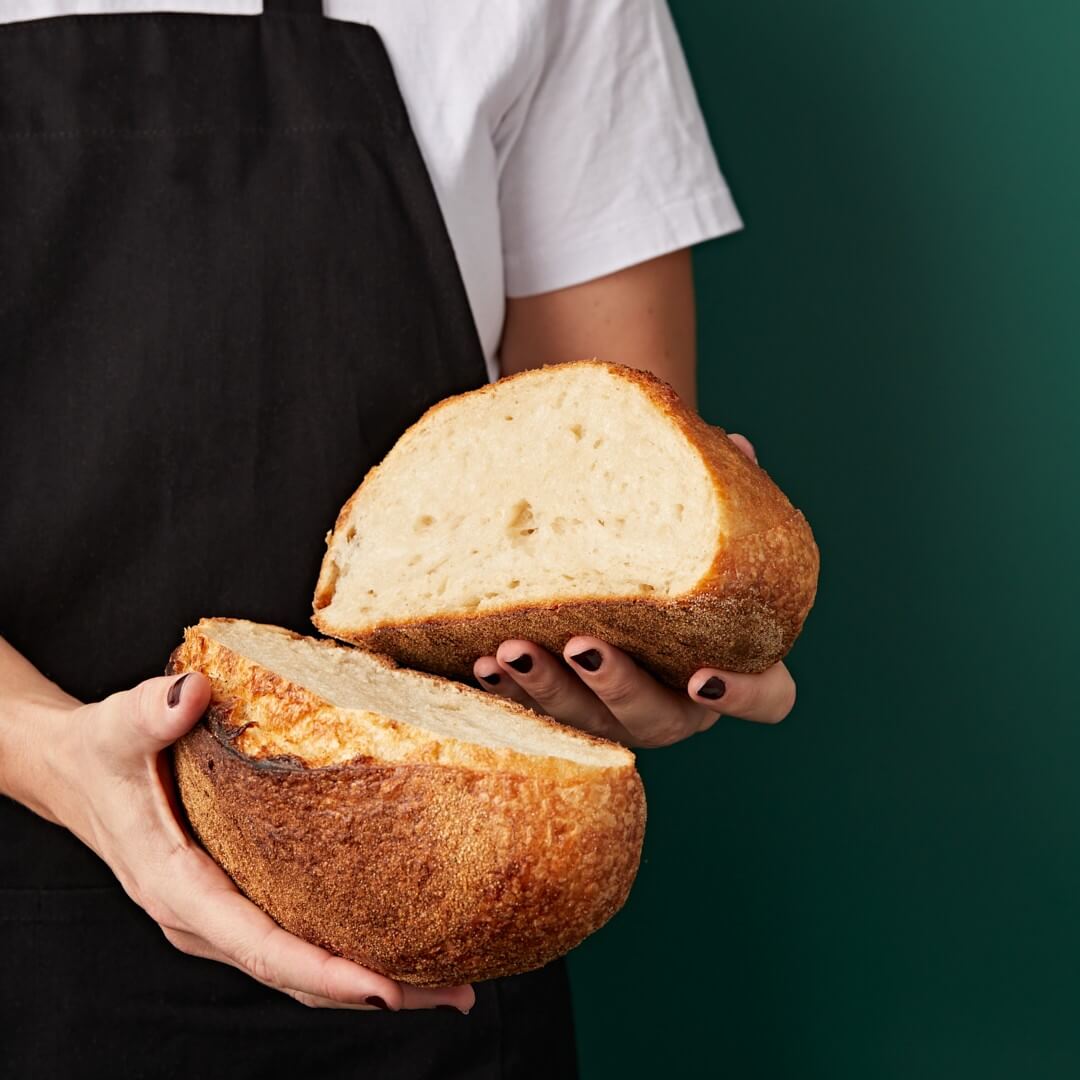 Loved it but the process and results are way more challenging than depicted in the advertisement. Still haven't baked the perfect loaf in nearly four months…. And constant weather changes add to the difficulty. Are you up for it Still way nicer than store bought
Gift for xmas for my niece
When my parcel arrived the bread bag had split and when I contacted you another bag was in its way straight way. My niece was so excited to receive the start up sourdough kit and the bread knife She has just started to bake bread/focaccia's.
I placed my order over six weeks ago, and have still not received it.
Not yet received - purchased two months ago -
Shocking service
Service
The journey begins, very excited , had trouble with starter but it was the weather room not warm enough no problems contact you need sour dough couldn't be more helpful all's good into the oven tomorrow fingers crossed